Recycling Policy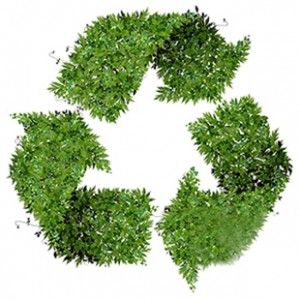 Array Ink Europe is committed to helping protect the environment. We are a member of HP's Planet Partner Programme, giving access to HP's reuse and recycling programme in Europe.
Why Recycle?
In the UK more than 50 million inkjet cartridges are sent to landfill or are being incinerated each year.
Worldwide this figure increases to over 300 million.
Plastics used in inkjet cartridges can take over 10 centuries to decompose.
90ml of oil is used to produce each inkjet cartridge.
Carbon dioxide is a major contributor to global warming. Inkjet cartridge recycling helps reduce this 'greenhouse gas' as well as conserving resources and reducing waste. HPs Planet Programme:

"HP's industry-leading recycling program, HP Planet Partners, allows you to easily recycle your Original HP ink print cartridges for free. Since the program began in 1991, customers have returned more than 389 million HP cartridges for recycling worldwide. That's almost 200 million kilos of material that's been kept out of landfills. What's more, many of those materials get put to use again. HP's multi-phase "closed loop" recycling process uses cartridges returned through HP Planet Partners to produce new Original HP print cartridges."

No Original HP cartridges returned through HP Planet Partners are ever sent to a landfill, and HP never refills or resells cartridges, and for many HP ink cartridges, up to 70% of the cartridge is made from recycled material.

Interested In Joining Up?

To become part of HP's Planet Partner Programme, please return your empty HP ink cartridges to the following address:

Array Ink Europe Ltd
Unit 19, Barnwell Business Park
Barnwell Drive
Cambridge
CB5 8UZ

OR

Array Ink Europe BV
Neon 15C,
Oud Gastel
4751 XA
The Netherlands

If you're local… then please drop used cartridges off with us when picking up your next order!