HP 831 Ink Series
The L310, L330 and L360 operates with the HP 831 Designjet ink cartridges, the ink delivers easy, reliable printing for the HP Designjet L310, L330 and L360 series printers.
The L310, L330 and L360 HP Latex Inks are formulated to optimise printhead performance and enables you to print on a wide range of media for indoor and outdoor applications.
These compatible HP 831 Designjet inks come in 775ml cartridges and deliver the highest performance with even greater image quality, highly accurate colour reproduction and superior print longevity. This ink will deliver operational efficiency, high productivity and meet the needs of environmentally conscious customers and well as deliver great cost per code benefits!
The compatible HP 831 Designjet ink is a match on the original and there's no need to change the colour profile or flush the lines, it's Plug & Print just like the original.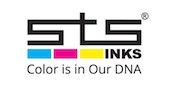 Part No. HP831

The HP 831 ink comes in 775ml cartridges, our high quality compatible ink cartridges match OEM quality and performance, they are Plug & Play, so you don't have to either flush your machine or adjust the colour profiles you are already running. This ink operates in the Designjet L310, L330 and L360.

Learn More

Part No. HP831SET

The HP 831 Full Set of ink consists of 6 colours and the ink comes in 775ml cartridges and the compatible version of this ink is available to buy. Our high quality compatible ink cartridges match OEM quality and performance, they are Plug & Play, so you don't have to either flush your machine or adjust the colour profiles you are already running.

Learn More