Customer Service
Ordering
We pride ourselves on delivering a simple and efficient process of ordering on the webshop. Just pop your items in the basket and checkout. When you've selected your destination, shipping will be calculated based on the weight of the goods in your basket and added to the final total to be charged. Payment is accepted by Credit Card, Debit Card, PayPal and Bank Transfer. Just select the option that suits you best. For both Credit and Debit Card payments, you will be taken to SagePay's Secure Site for the transaction and returned to us for order confirmation details once payment is completed successfully. Your order will ship as soon as we have received payment in full.
If you have any questions or problems with the process, please Contact Us.
Comitted To Secure Transactions
We are committed to keeping your privacy and online security at the heart of our payment system. We do not, therefore, take payments over the phone or keep any of your card details within our online or offline systems.
We are fully PCI compliant and all credit and debit card transactions take place on Opayo's secure server within their secure payments environment.
We also offer PayPal as a payment option, PayPal has become the de facto simple and secure payments system for personal and business transactions.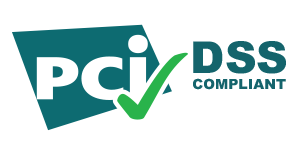 Shipping & Delivery
All prices on our webshop exclude VAT, shipping prices are dependent on the weight of your order and its' destination; and are calculated within the shopping cart and shown separately at checkout. We use a range of courier services across Europe, UK and ROW so whether you need your parts urgently or cost effectively, you can choose the service for you.
For full information, please go to our Shipping and Returns page.
Returns & Replacements
We offer a 'No Quibble' credit or replacement warranty policy and adhere to the Remote Selling Legislation, if you think you have a faulty item or you have bought an item in error.
For full information, please go to our Shipping and Returns page.
Payment, Pricing & Promotions
Array Ink Europe is always striving to provide the best quality products at the best prices in the market. We will run consistent special offers or promotions for returning customers and on introductory products. To be notified of these please sign up to our Mailing List.
To sign up to our mailing list, please Contact Us.
Viewing Orders
To view the status of your order and track the shipment, please log into your Account.
Updating Account Information
To update your Account details, shipping addresses or reset your password, please log into your Account.
Privacy & Security
At Array Ink Europe, we are committed to protecting the privacy and security of the information supplied by you, our visitor to this site. Array Ink Europe is fully PCI compliant.
For full information, please go to our Privacy and Cookie Policy page.